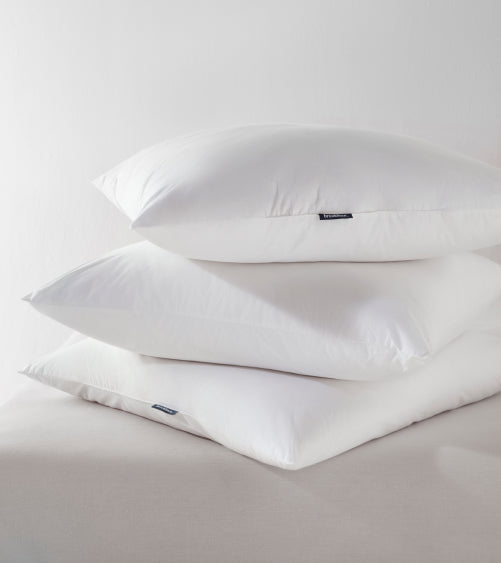 The Right
Support
Where you rest your head is personal, and we want to give you options for your best sleep. Choose from levels of support like Plush, Mid-Plush, and Firm.
Down
Cluster Fill
The proof is in the poof—we opt for down clusters and feathers because quality always comes first. This is our softest construction, and the materials are primo, which makes nodding off a dream.
Downmark
Certified
We passed this test with flying colors, so you can drift off on top-notch materials.
Made in
Canada
Oh, Canada. You've given us a 5-star standard for sleep with these beauties.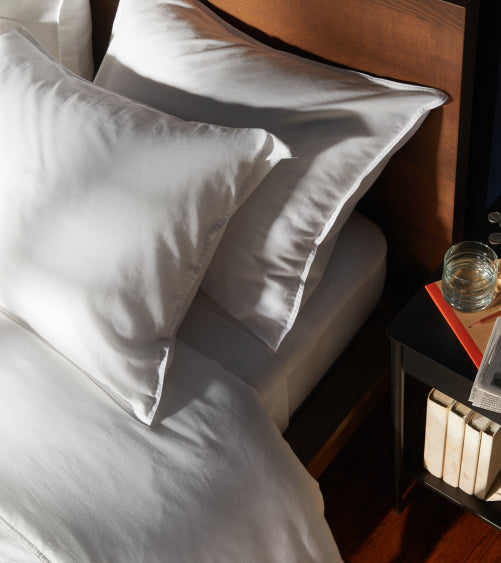 Eco-friendly &
100% Recycled Fill
Mother Nature and Father (Bed) Time agree on this conscious option. This Recycled Polyethylene Terephthalate (R.P.E.T.) fill is a second life for plastic bottles, preventing them from ending up in oceans or landfills.
Vegan
Vegan, and we talk about it too. Keep your standards even when you snooze.
Hypoallergenic
No sneeze, all snooze. This alternative to down somehow mimics all the comforts of down without any ingredients that may disturb your allergies or your sleep.